Bowling alley operator strikes a cool $86,500 annual power bill reduction
31% reduction in kWh consumption
33% reduction in demand charges (144Kva to 96kva)
60% reduction in lighting costs (11% of total electricity charges)
Savings across three sites: $86,500 p.a.
Return on Investment (ROI)
Payback period of improvements implemented to date: less than 3 years
Energy Mate Australia implemented a raft of energy-saving improvements for Interbowl Australia, saving the company $86,500 p.a. across three of its four sites.
Situation:
Exorbitant power bills, mainly due to heavy air-conditioning use, outdated fluorescent and halogen lighting systems, and long operating hours of bowling-alley equipment, were a major drain on the leisure group's profits.
Solution:
Power monitoring was implemented on each site, enabling full analysis of electricity usage and tariff structures to identify and prioritise the highest-impact improvements for immediate and sustained cost savings.
Energy Mate Australia provided a cost-benefit analysis demonstrating maximum savings and ROI, with a short payback period on the investment.
LED lighting upgrade
Power Factor Correction equipment
Voltage Optimisation equipment
Procurement of an energy contract with competitive structure of charges
Installation of 70kW Solar PV Systems at two sites (third to follow in stage 2 of the project).

The solar system design was future-proofed by including excess inverter capacity, to allow for further self-generation capacity and/or battery storage. As battery technology continues to mature and become more cost-effective, the addition of storage will compound the benefits and savings that Interbowl Australia is already enjoying.
$40,700 annual saving after rates fix for hotel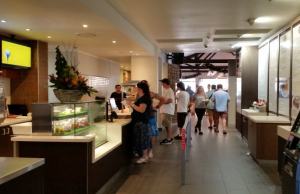 $31,000 p.a. reduction in energy bills
$9,700 reduction in lighting costs (10% of total electricity charges)
Total annual savings: $40,700
Return on Investment (ROI)
$148,000 cost savings over a four-year contract.
We slashed the power bills of Penrith's Peachtree Hotel by over $40,000 p.a. by tendering for energy on the wholesale market, and optimising their electricity accounts.
Situation: 
Peachtree Hotel's energy profile was on default rates after expiry of the hotel's energy contract. Grossly inflated energy bills were impacting heavily on the business's bottom line.
The owners approached Energy Mate Australia to renegotiate the energy rates and identify any other ways to drive down the venue's energy costs.
Solution:
Our analysis of the premises' requirements, and available alternative rates, established that the best option was to tender for a wholesale electricity contract with rates and conditions superior to retail contracts.
Energy Mate Australia monitored the electricity market to identify the most favourable time to go to tender and access the most advantageous rates.
Energy Mate secured a deal which resulted in the Peachtree Hotel reducing its energy spend by a healthy $31,000 per annum.
Additional savings of $9,700 were achieved through an LED lighting upgrade, replacing a range of older, less-efficient lights which represented approximately 10% of the site's power load.
The total cost reduction of $40,700 per annum under a four-year cost, with increases limited to CPI, equates to energy cost savings of $148,000 over four years.
Central Synagogue knocks $3,750 off energy spend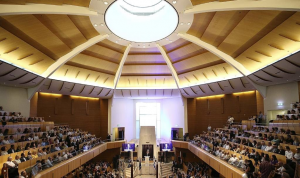 $3,750 p.a. reduction in energy bills
Return on Investment (ROI)
15% ROI from the first year
Projected payback on system: less than 5 years.
Energy Mate Australia completed a medium-sized commercial solar installation on a new building development at Central Synagogue, Bondi, as stage 1 of energy efficiency improvements at the site. This stage alone has reduced total annual energy spend on the site by $3,750.
Situation:
With new building works in progress to accommodate expanding community activities, the Synagogue's CFO was eager to reduce the site's substantial energy spend, gain more control over operating costs, and reduce exposure to future electricity price increases.
Solution: 
Energy Mate Australia conducted a site analysis and energy audit which included a review of tariffs, load analysis and future electricity demand requirements.
Onsite rooftop solar PV clearly emerged as the most cost-effective way to control operating costs by reducing the site's reliance on energy supply from the grid.
Unique site challenges included a combination of flat roofs and elevated octagonal sections, as well as shading from adjacent structures.
This necessitated the use of a ballast-weighted system to avoid compromising the roof membrane on the new building, which provided the optimum location and orientation for the solar PV system.
After considering available roof space, eligibility for Small-scale Technology Certificates (STCs), and the site's load profile, we determined the optimum system capacity and design that would generate its own electricity, collect solar production data, and measure the offset of electricity consumed and any surplus going back to the grid.
Given the site's operating hours and usage patterns, as well as low feed-in tariffs, there was no incentive to over-generate electricity on site and send any surplus back to the grid. Despite the availability of extra roof space, a larger system would have increased the capital outlay and diminished the return on investment (ROI).
However, the system was designed with excess inverter capacity to allow for cost-effective future expansion if required.
Energy Mate Australia facilitated the full design, installation and commissioning of the solar PV system and metering upgrade.
The site's energy plan was also changed to include a feed-in tariff, providing further cost savings.
Advanced system monitoring remotely captures production and metering data which will inform recommendations for stage 2 energy-efficiency improvements. Options under consideration include the installation of additional solar and/or the addition of battery storage.
Want savings like these for your business?
To reduce your energy costs and environmental footprint, contact Doug Rennie, Ph: 0403 508 799 or doug@energymate.com.au
Chat to an EnergyMate today
Start saving on your business energy bills